Lease Programs available for our machines!

Financing:
Your Supply Depot Limited does not finance any of the equipment we sell. We do accept all major credit cards - Visa, MasterCard, Discover, and American Express. You can setup a multiple payment plan using your credit card after approved credit.
Marlin Leasing:
Your Supply Depot Limited has worked closely with Marlin Leasing, a leading leasing company that can help you get the best leasing terms that fit the unique needs of your organization and budget requirements. Depending on your technology needs, you can secure a leasing program that will maximize your options and terms.

What Are Leasing Services?
Leasing allows your organization to run smoothly towards expansion with the latest and most efficient equipment . This is done at a manageable cost while remaining flexible as your technology needs grow over time.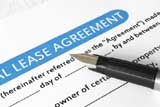 Note: Leasing is currently available to businesses only. Leasing is not available to individuals.

We reserve the right to make changes to this policy. Any changes to this policy will be posted.